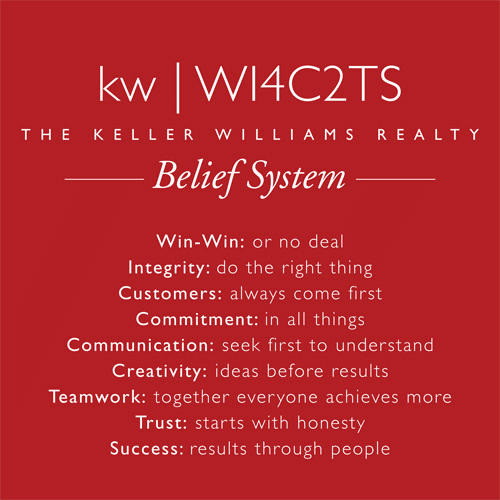 A REAL ESTATE POWER HOUSE

"When you choose to join Keller Williams, you join forces with the most dynamic real estate company in the world."
Keller Williams is an international real estate franchise company with more than 134,000 real estate agents, operating in 790 offices across the globe.
Founded in 1983 by Gary Keller and Joe Williams with the mission to build careers worth having, businesses worth owning and lives worth living for its associates, Keller Williams Realty has been among the fastest growing real estate franchises in the industry since its founding.
In 1991, the company began franchising, and since that time has expanded across the U.S. exponentially, as well as in Canada, Indonesia, Southern Africa, Vietnam and Dubai.
In 2011, during the most challenging real estate market in history, Keller Williams surpassed Century 21 to become the 2nd largest real estate franchise in the U.S. In 2012, the company ranked as the No. 1 real estate franchise on the 33rd Annual Franchise 500 list by
Entrepreneur
magazine. In 2014, Keller Williams became the world's largest real estate franchise by agent count.
More so than ever before, real estate professionals are turning to Keller Williams Realty for the education, coaching, technology, culture and wealth building opportunities that are redefining their potential and powering their careers toward new heights.

THE EVOLUTION OF THE REAL ESTATE INDUSTRY
Keller Williams Realty changed the real estate industry forever when it introduced its Interdependent, Agent-Centric business model.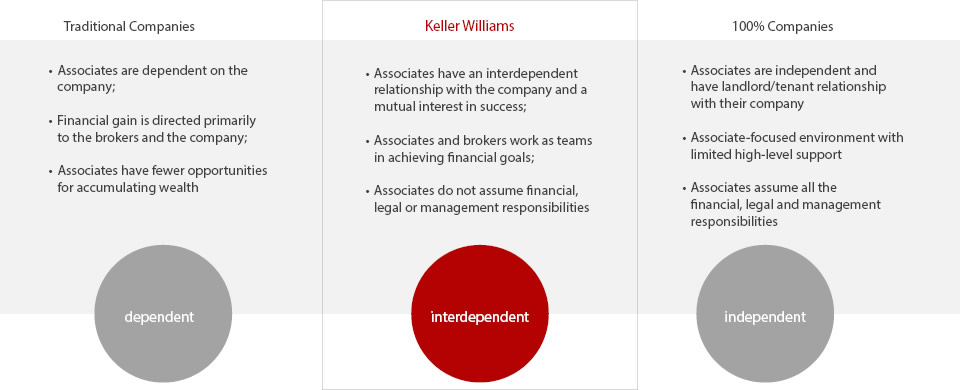 Looking for a rewarding career in Real Estate but don't know where to start?
Get in in touch with us to find out more about how we can help you receive the education, training and support you need to become a top producing Real Estate Professional!